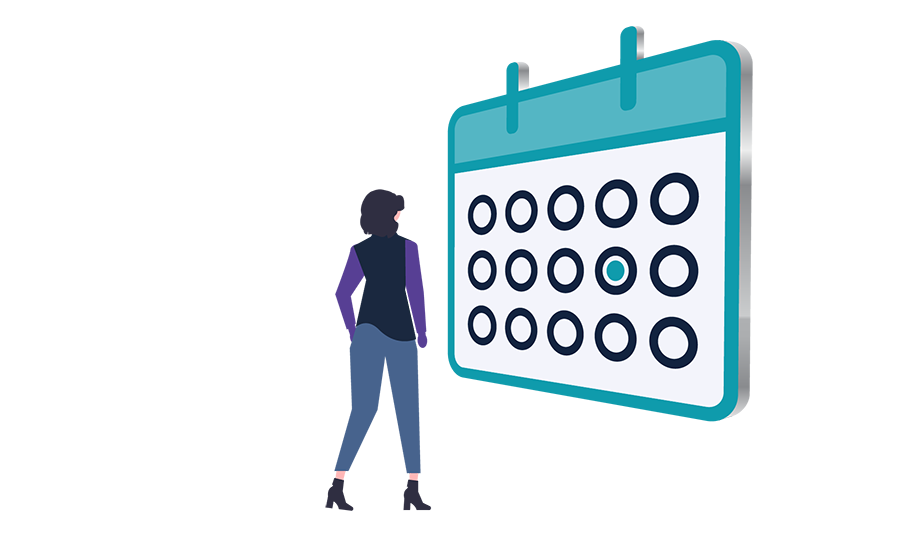 There are lots of ways to engage with Tidal, both virtually and in-person. We hope to see you at one of these upcoming events!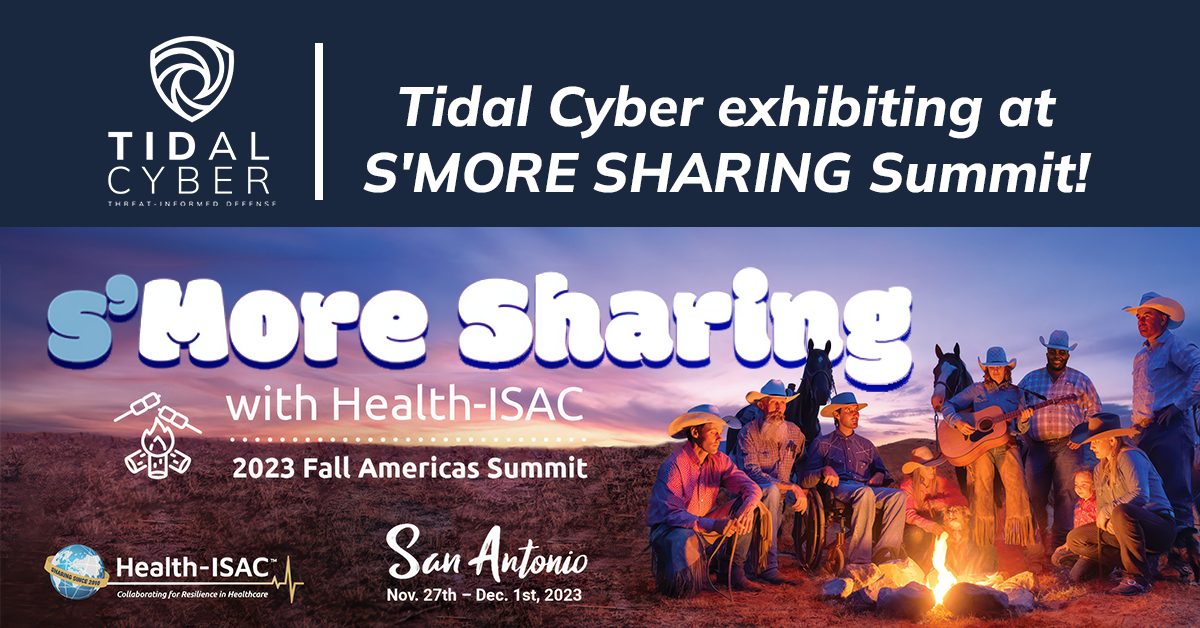 Health ISAC's 2023 Fall Americas Summit
November 27-December 1st
We're excited to exhibit at Health ISAC's 2023 Fall Americas Summit! Want to learn more about how to operationalize threat-informed defense? Come and see us next month in San Antonio, TX.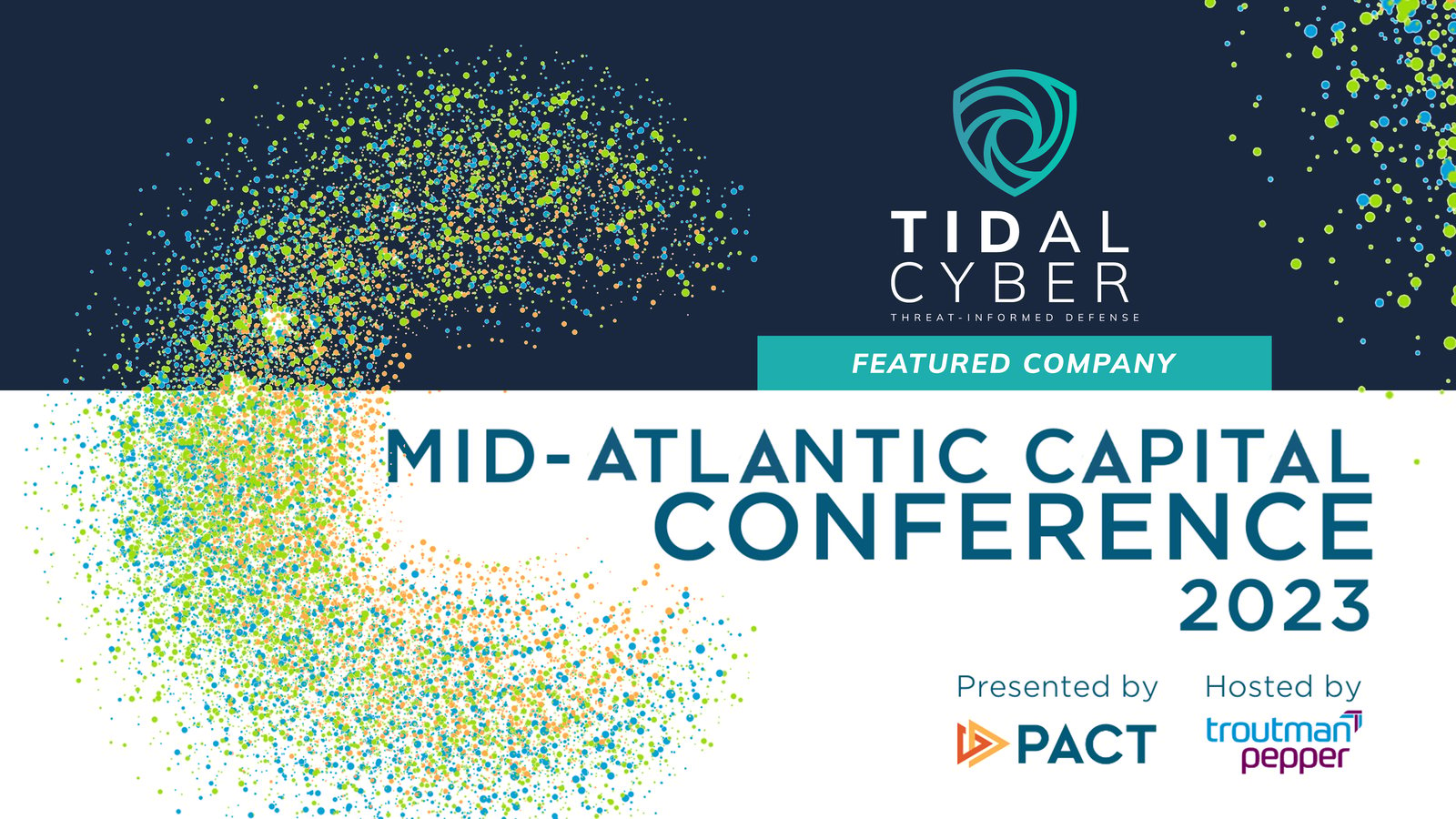 2023 Mid-Atlantic Capital Conference
November 8th & 9th
Join us in Philadelphia – a city with a 350-year legacy of innovation, inclusion, and entrepreneurship – for the most prominent capital conference in the region.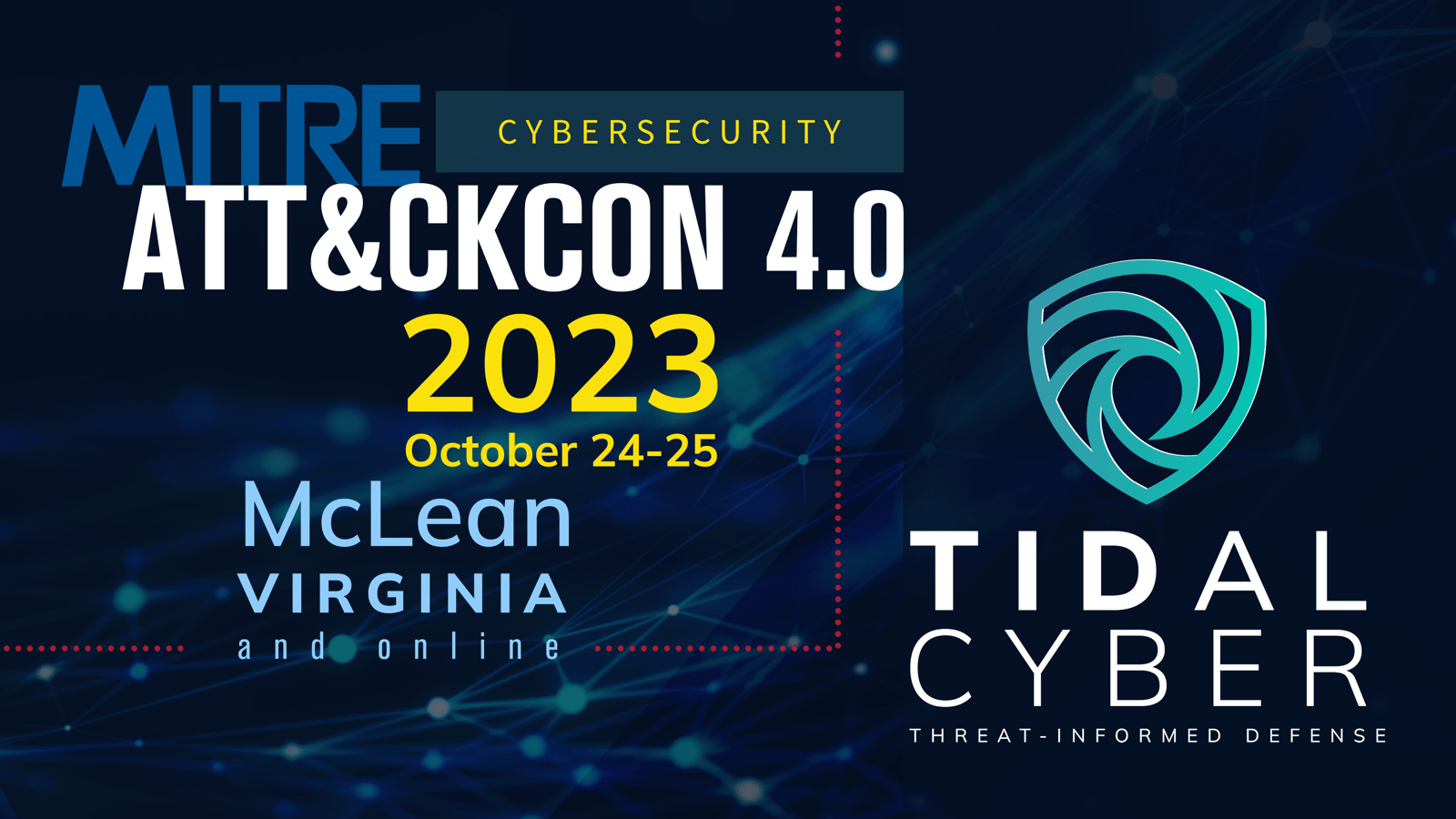 MITRE ATT&CK Conference 4.0
October 24-25, 2023
We're a proud sponsor of this year's MITRE ATT&CK Conference in McLean, VA. Catch up with our team and learn about the latest in threat-informed defense!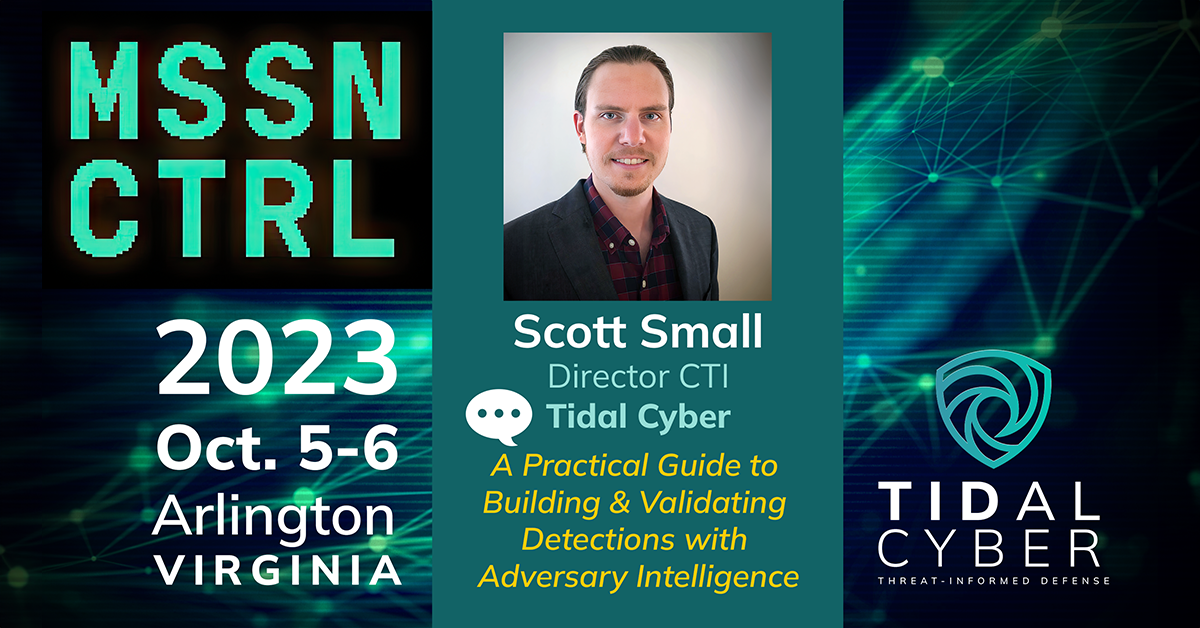 October 5-6, 2023
We're excited to be a part of the inaugural MSSN CNTRL in Arlington, VA! Our Director CTI will be presenting "A Practical Guide to Building & Validating Detections with Adversary Intelligence".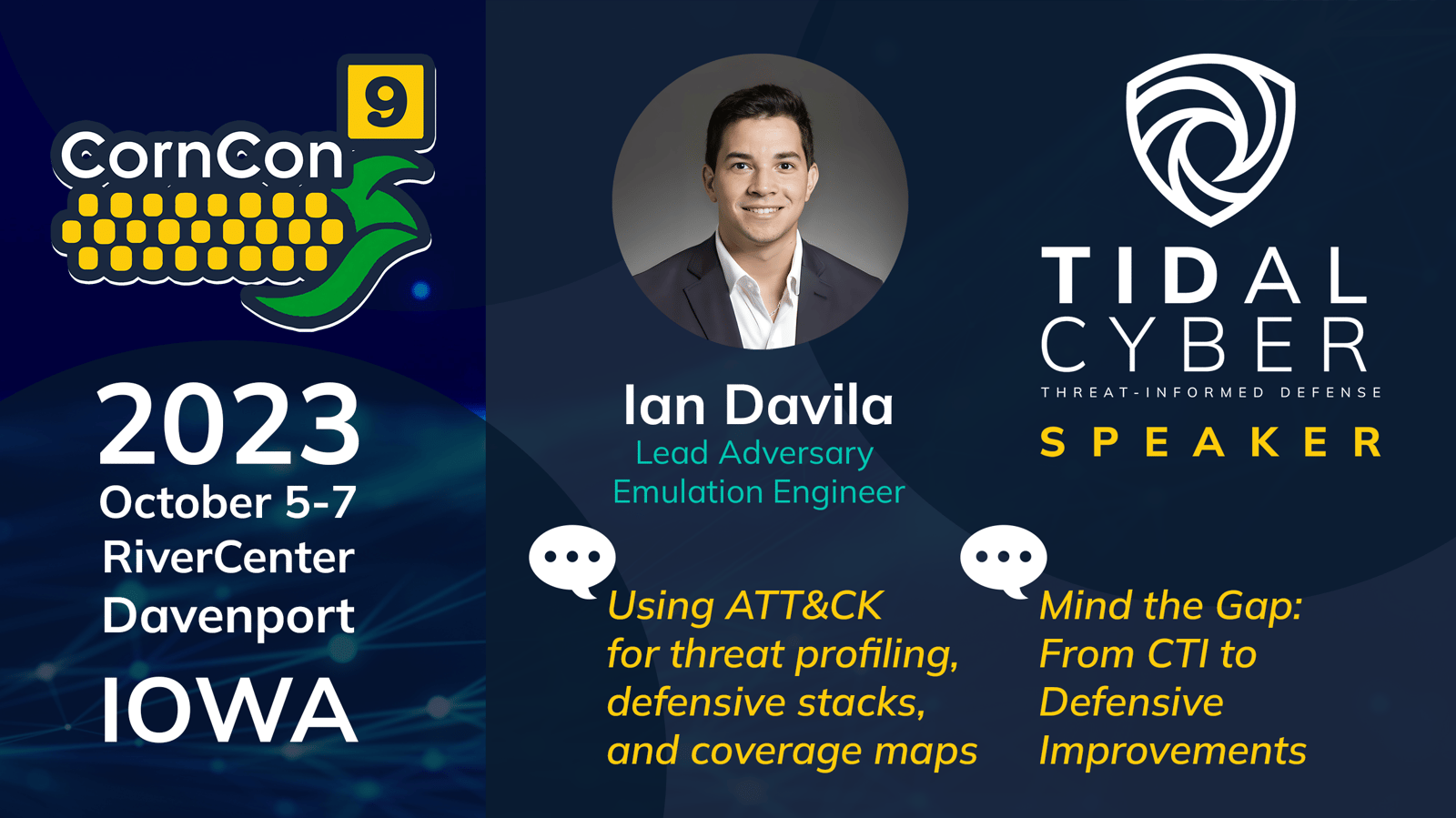 October 5-7, 2023
Meet us in Davenport, IA at the 2023 CornCon Cybersecurity Conference! Our Lead Adversary Emulation Engineer will be presenting, "Using ATT&CK for Threat Profiling, Defensive Stacks, and Coverage Maps" and "Mind the Gap: From CTI to Defensive Improvements."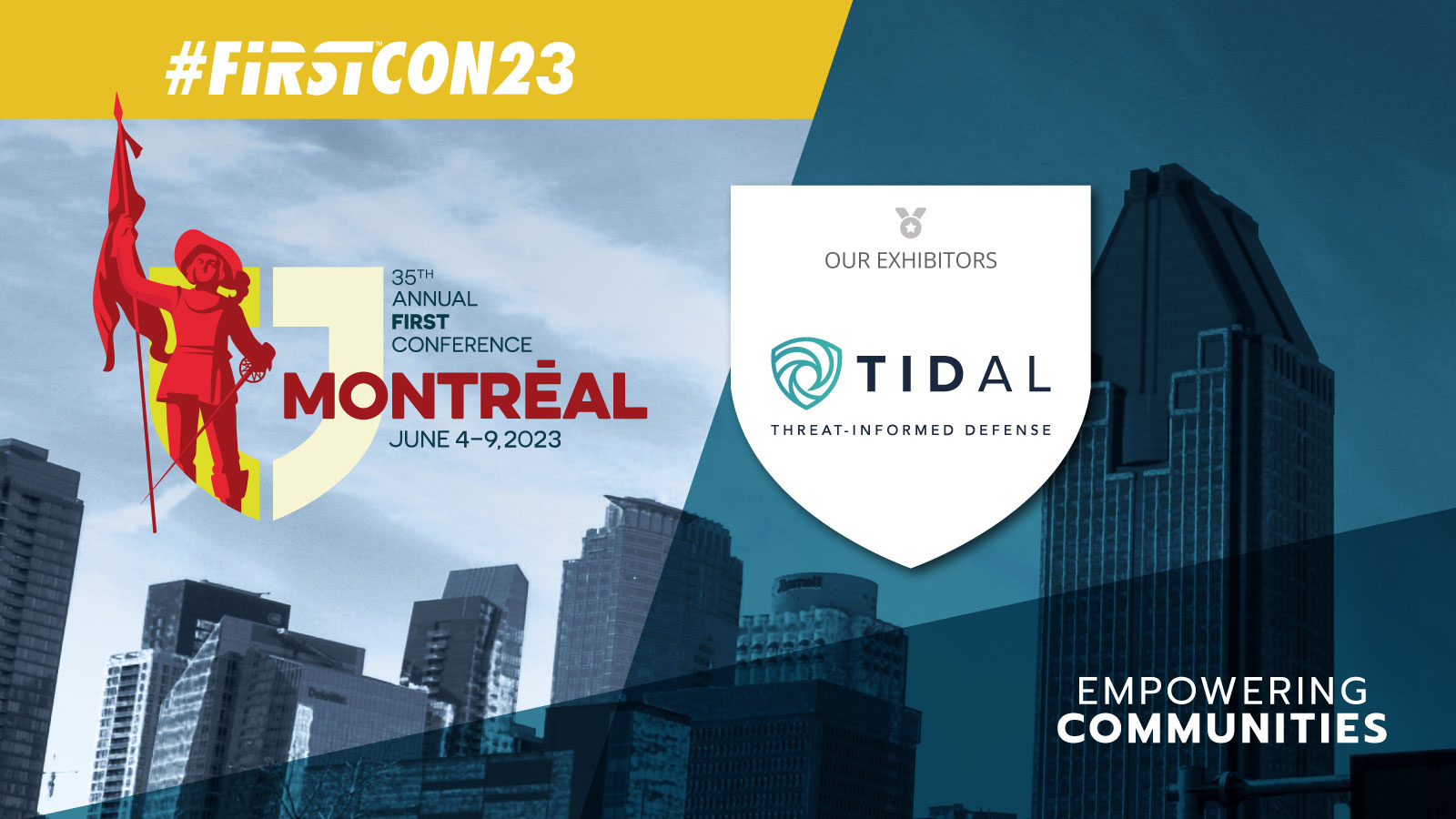 June 4-9, 2023
Attending FIRST in Montreal? Be sure to pop by the Tidal Cyber booth for fun swag! We'll also be presenting "Ransomware Zugzwang."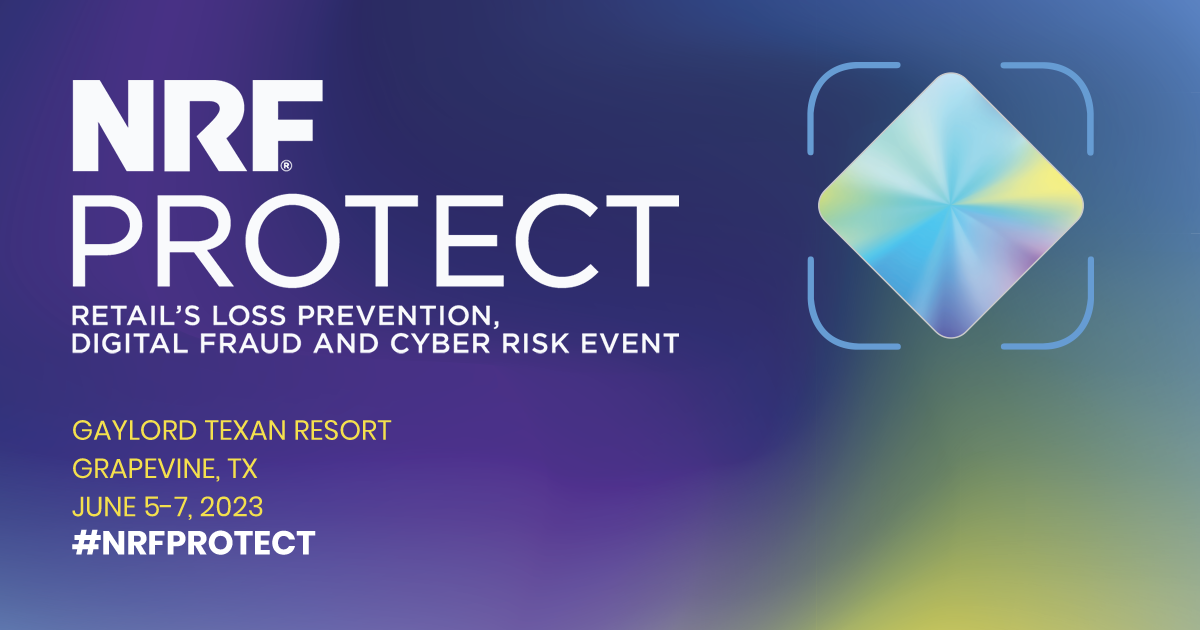 June 5-7, 2023
If you're attending NRF Protect, stop by booth 926 to meet the Tidal Cyber team, get some swag, and see a demo of the Enterprise Edition! We'll also be participating in the Cybersecurity and Digital Fraud Tabletop Incident Response Exercise, and our CTO will be on the "Explaining Cyber Maturity to Business Leaders" panel.
June 13-14, 2023
We're proud to be a silver sponsor of RVASec! Be sure to pop by the Tidal Cyber table to meet the Tidal team. Our Director of CTI will also be presenting "Adversary TTP Evolution and the Value of TTP Intelligence."
Sign Up for our Newsletter